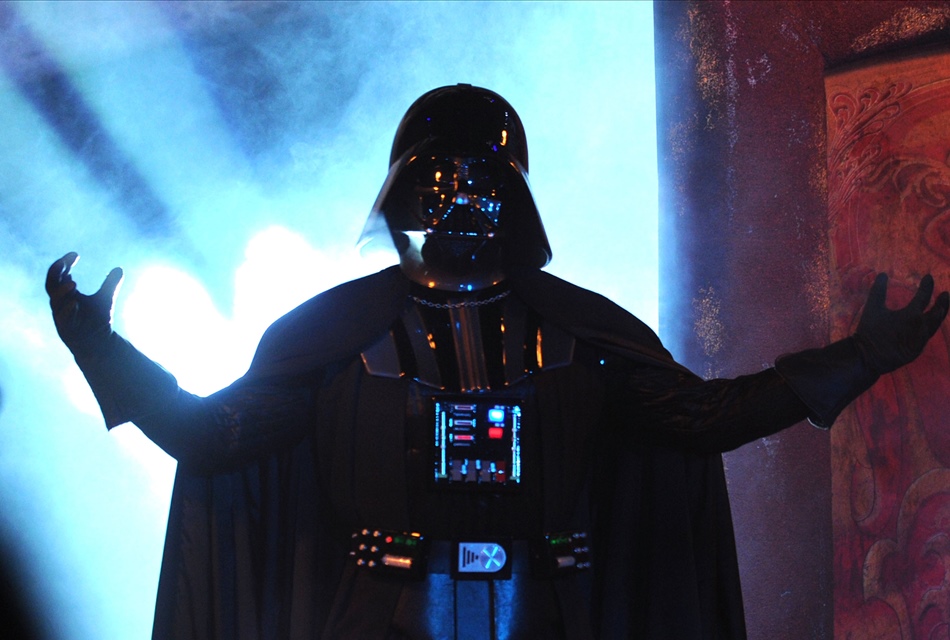 DID YOU KNOW?
Which Olympian is hiding behind this mask? He competed at Helsinki 1952, and then went on to play Darth Vader in the lightsaber fight scenes of two of the original Star Wars movies.
It was Robert Anderson (GBR). He was not only an Olympic fencer and fencing coach, but one of Hollywood's most sought after fencing and film-fight choreographers. He competed in the sabre events at Helsinki 1952, where he reached the quarter finals in the individual events and came 5th in the team events.
Outside of the Olympic Games, he worked on movies including Bond's Die Another Day and Pirates of the Caribbean – and he even developed the sword techniques used by the different races in the Lord of the Rings Trilogy. But his most famous role was when he put on the black helmet to play Darth Vader in the lightsabre fight scenes of The Empire Strikes Back and Return of the Jedi. The identity of the man behind the mask stayed a secret until 1983, when Mark Hamill told the world saying: "Bob worked so hard he deserves the recognition".