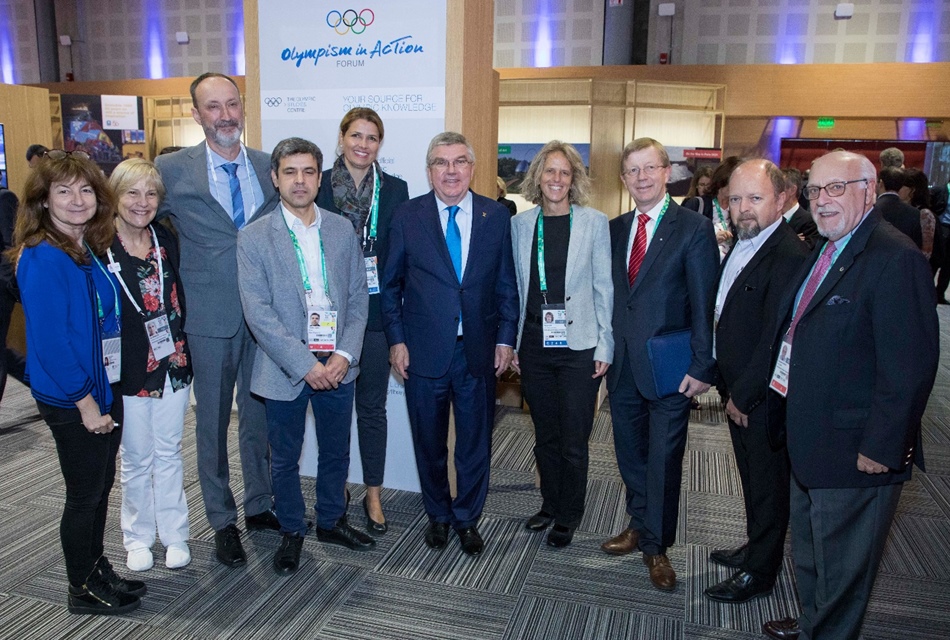 ON THE PULSE OF THE OLYMPIC MOVEMENT
olympism in action forum reports
The Olympism in Action Forum (OiAF) took place in Buenos Aires on 5 and 6 October, just before the start of the YOG. The OiAF is a direct result of the Olympic Agenda 2020 reforms, and forum sessions and activities included debates, collaborative workshops, sports demonstrations, inspirational talks, cultural celebrations, networking opportunities and much more.

The OiAF demonstrated strong consensus on the need for sporting institutions to exhibit the highest integrity if they are to retain the support of athletes, officials, the media and fans. This was echoed in discussions on protecting clean athletes, preventing abuse and harassment, sport and human rights, and in addressing corruption and manipulation in sport.
You can find the synopsis "Trends and Perspectives" of the OiAF here, and watch all the forum's sessions here.
The IOC OSC at the Olympism in action forum
Throughout the two days of the OiAF, we had the opportunity to showcase the Olympic Studies Centre and the Olympic World Library thanks to a stand in the Market Place. We received a large number of visitors, from both the academic world and the Olympic Movement, including IOC President Thomas Bach, who took the opportunity to discuss the outcomes of the presentations and debates with the academics visiting our stand.