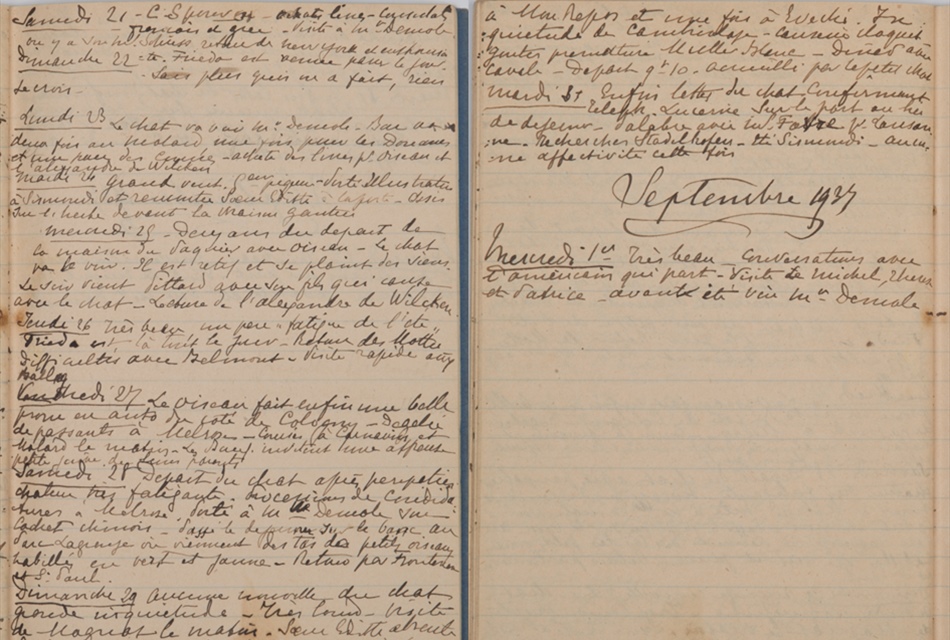 HIDDEN TREASURES
"Wednesday 1st: extremely fine weather. Conversations with the American, who is leaving. Visit of Michel, Thérèse and Patrice. See Mr Demale before the summer."
These rather innocuous sentences were the final words written by Baron Pierre de Coubertin in his private diary. The following day, on 2 September 1937, he died at the age of 74 on a bench in Geneva, during his daily walk.

This unique diary – the only one that we have in our historical archives – offers an insight into the activities and thoughts of the founder of the modern Olympic Games between August 1936 and September 1937.
If you have any information about the whereabouts of Coubertin's previous diaries, please let us know. We would love to get more information about these invaluable documents and where they are being held.

To learn more about the life and work of Baron de Coubertin, check out the Pierre de Coubertin collection, which includes his handwritten letters, his speeches, press articles and various other publications on Olympism, and educational texts that he wrote over the course of his life. And don't forget to have a look at the "ZOOM IN" page, where you can find other official and academic resources on him.
Are you conducting an historical research and would you like to discover all the treasures available in the IOC historical archives? Contact us to schedule a visit to The Olympic Studies Centre.