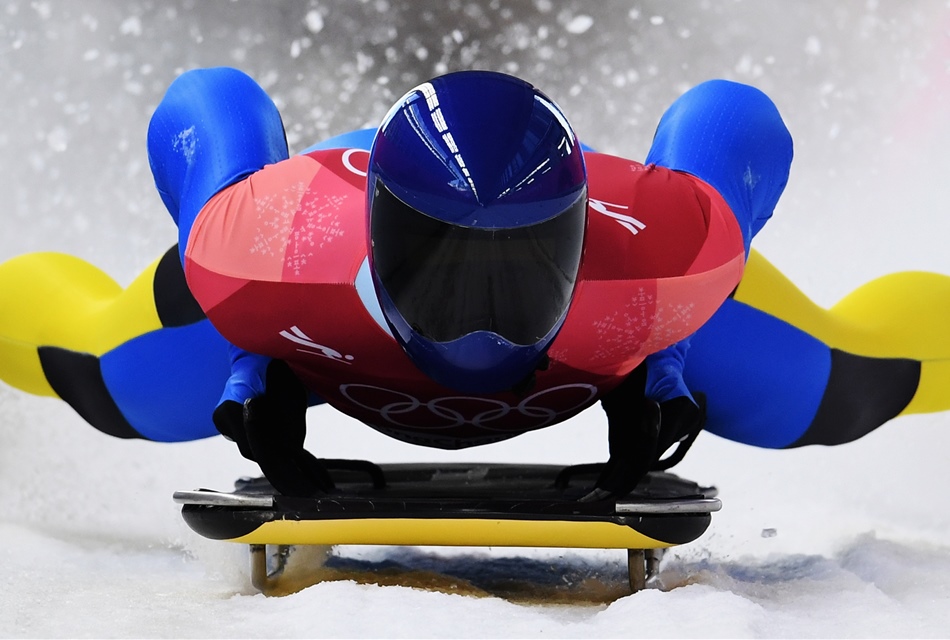 WHAT'S NEW AT THE OSC?
SEVEN RESEARCH PROJECTS TO RECEIVE GRANTS
The IOC Grants Selection Committee recently selected the winners of the 2018 PhD Research Grants. After assessing 19 applications from 14 countries, seven projects have been chosen to receive funding. Find out here about our new grant-holders and their research topics.
LAUNCHING SOON: ALL-NEW 2019 GRANT PROGRAMME
We are excited to announce that the next edition of the PhD Students Grant Programme will soon be open for applications – not only for PhD students, but also for academic staff members and postdoctoral fellows who have completed their doctorate or equivalent terminal degree in the past three years. So if you are conducting Olympic-related research under a humanities or social sciences perspective, stay tuned for more details – the new programme will launch here in April 2018!
ALL THE ATHLETES, ALL THE GAMES, ALL THE RESULTS!
Need to know all participants and their results in the men's Olympic downhill? Or how many women competed at the last Olympic Games? Whether you need information on a very specific event, or need large extracts of results or participation data for your research, we are here to help you!
Featuring every result from every Games edition, including participation figures per continent, NOC, sport, discipline and gender, we can provide you with the most up-to-date information from the official IOC results database.
ZOOM IN ON ATHLETES' HEALTH AND PROTECTION AND DEVELOPMENT THROUGH SPORT…
Through the ZOOM IN pages on the Olympic World Library we provide researchers with a one-stop shop full of resources on important topics related to the Olympic Games and the Olympic Movement, compiling links to useful websites and documents, official IOC publications and a list of recommended books and articles.
Be sure to check out our two latest ZOOM INs on Athletes' Health and Protection and Development Through Sport!
DOCUMENTS 100 PER CENT OSC MADE: THE OSC REFERENCE COLLECTION
The Olympic Studies Centre's "OSC Reference Collection" brings together a series of documents providing key historical facts and figures related to different aspects of the Olympic Games and the IOC. Thanks to the expertise of our researchers, it is permanently fact-checked and updated with new figures, especially after Games time, but also throughout the whole year. Below, we present to you three brand new documents which have enriched this collection:
THE OLYMPIC MOVEMENT, THE IOC AND THE OLYMPIC GAMES AT A GLANCE
Find all you need to know about the IOC, the Olympic Movement and the Olympic Games in this single reference document, including the role of these different parties as well as many useful facts and figures on each edition of the Olympic Games. It is available in English, French and Spanish.
THE OLYMPIC VILLAGE – A HOME AWAY FROM HOME
The Olympic Village is a key element in the organisation and success of the Games. It brings together the world's athletes in a unique location, and offers them an accommodation solution adapted to their needs during the final phase of their preparation. It is the fruit of an evolution process inseparably linked to that of the Olympic Games. If you are interested in this topic, you must not miss this new reference document, with images and information on all Olympic Winter Games Villages from Oslo 1952 to PyeongChang 2018, including key data on each village, the services on offer and what they were transformed into after the Games were over.
DEMONSTRATION SPORTS – ALL YOU NEED TO KNOW
What do freestyle skiing, curling and short-track speed skating have in common? They were all demonstration sports at the Olympic Winter Games before being accepted as part of the official sports programme of the Games! While there haven't been any winter demonstration sports since 1992, there is plenty to discover about those that previously featured at the Games. Find it all in our in our new reference document, Demonstration Sports: History at the Olympic Winter Games, including some events that may surprise you! Skijöring, anyone?