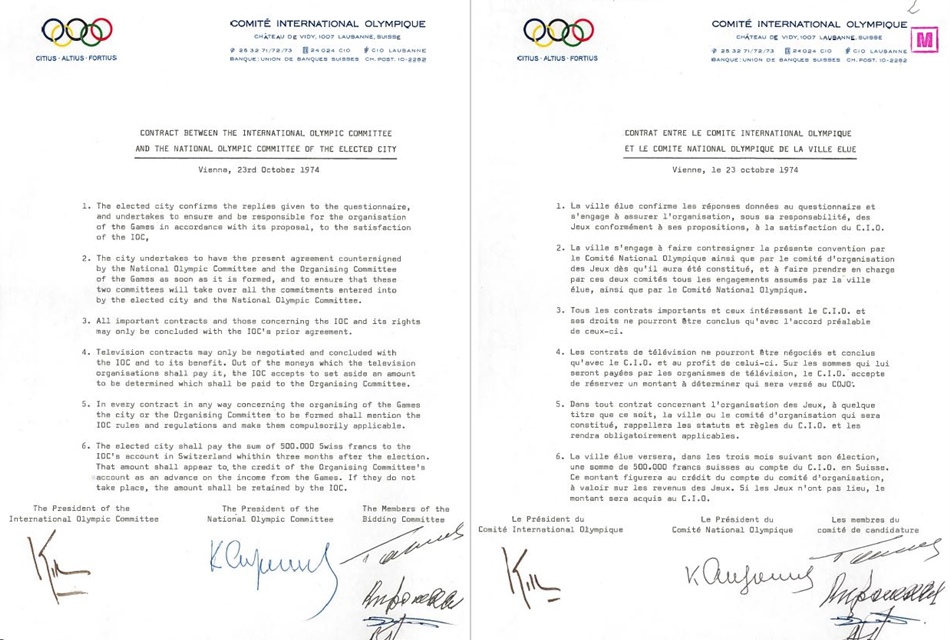 HIDDEN TREASURES

The first ever Host City Contract was signed in 1974 for the Games of the XXII Olympiad in Moscow 1980. (click on the image above to enlarge it)
Signed by IOC President Lord Killanin, members of the Candidature Committee and the USSR National Olympic Committee in Vienna, this one page document provided the starting point for the collaboration between these three parties in the six years leading up to the Games.

With the recent release of the Host City Contract - Principles, Games of the XXXIV Olympiad in 2018, it is fascinating to look back at how this hugely important document originated.

Contact us if you want to visit and do research in the IOC historical archives. Our team is here to help you.