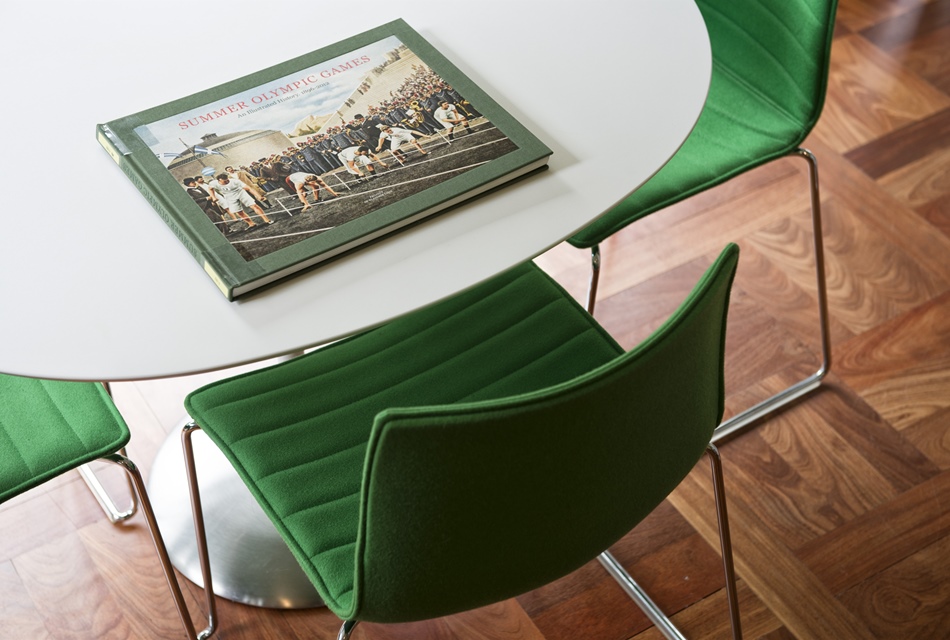 NEW ON THE SHELF
On the Olympic World Library home page you can always find the overview of what has recently been added to our collection. For easy reference and download, find here the full list of publications added to our collection in July and August. It includes 93 new releases on Olympism and sport, of which 34 are accessible online.
THIS MONTH'S HIGHLIGHTS
Athlete career programme: workbook
International Olympic Committee, Adecco Group. IOC, 2017, 51 pages, in English, French and Spanish.

For over a decade, the IOC Athlete Career Programme has been supporting Olympians across the globe. In line with Olympic Agenda 2020 Recommendation 18, the programme is committed to strengthening the services the IOC offers Olympians. This workbook presents the programme, which is designed to support athletes as they prepare for and go through their career transition. It provides resources and training that enable athletes to develop their life skills and maximise their education and employment opportunities.
Check it out here.
OLYMPIC CHARTER: IN FORCE AS FROM 15 SEPTEMBER 2017
International Olympic Committee, 2017, 107 pages.

Here is the new edition of the Olympic Charter. The Olympic Charter is the codification of the fundamental principles of Olympism, and the rules and bye-laws adopted by the International Olympic Committee. It governs the organisation, actions and functioning of the Olympic Movement and establishes the conditions for the celebration of the Olympic Games.
Read it here.
MEGA-EVENTS FOOTPRINTS: PAST, PRESENT AND FUTURE = AS PEGADAS DOS MEGAEVENTOS : LAS HUELLAS DE LOS MEGA EVENTOS
Edited by Leonardo José Mataruna-Dos–Santos, Bianca Gama Pena. Engenho, 2017, 1596 pages, ISBN: 9788569153023, in English and Portuguese.

The concept of the book is based on the notion of "footprint", i.e. the footprint, trail or mark left by a mega-event. It is not necessarily based solely on the legacy; it also refers to the impact that mega-events generate for the area, city and country. Examples come from events such as the Olympic and Paralympic Games in Munich, Athens, Torino, Beijing, Vancouver, London, Sochi, Rio and Tokyo, and the FIFA World Cup in South Africa and Brazil. The book comprises a selection of texts written by 143 authors from 70 universities, with summaries in three languages: Portuguese, English and Spanish; and full texts in English and Portuguese.
Read it here.