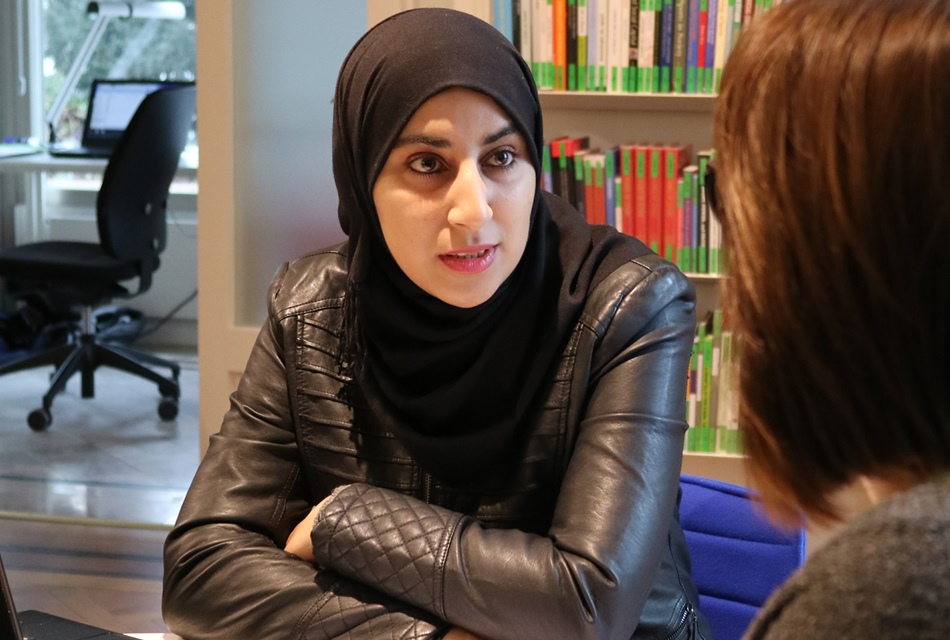 IN THE STUDY ROOM
As well as providing an important reference centre for researchers, the OSC is also open to the members of the Olympic Movement – including IFs and NOCs – who can all benefit from the resources we have available.
During the last few months alone, we have enjoyed visits from representatives of the NOCs of Canada, Chile, Japan, Paraguay, Singapore, South Sudan and many more – all of whom have been able to access original documents concerning their creation as well as plenty of other resources related to their involvement in the Olympic Movement.
We are always on-hand to support them with information, content and advice, including how best to collaborate with the academic community, tips for establishing their own Olympic Studies and Research Centre or guidance on how to preserve and manage their own collections.
Recently, we welcomed Asmae Ennasihi, Manager of the Resource Centre of the NOC of Morocco to the OSC for a one-week training and knowledge exchange, which provided an excellent opportunity for the team to deepen its understanding of the NOC's local needs, as well as share knowledge and best practices on library management.