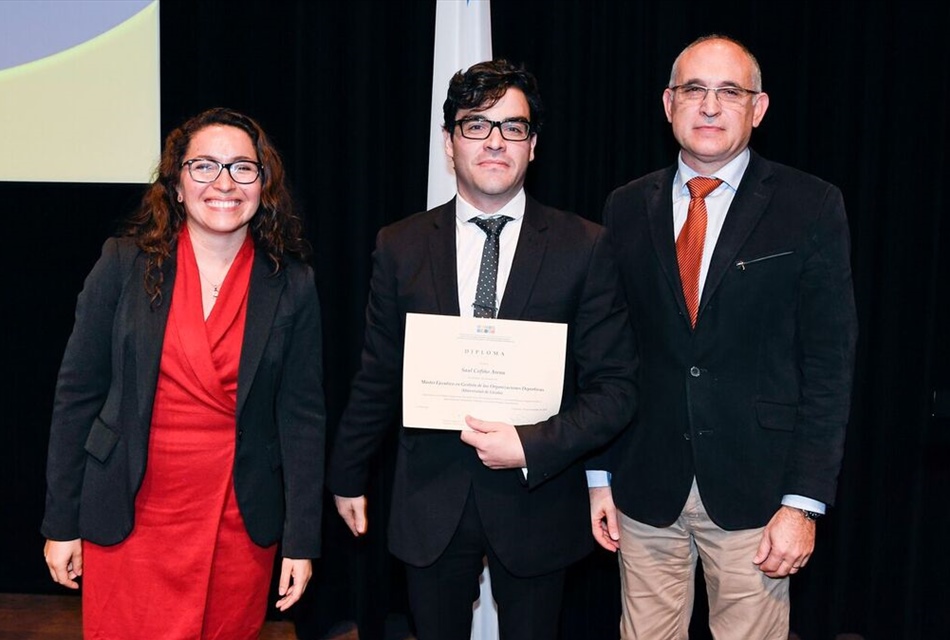 IN THE STUDY ROOM
When Saúl Cofiño Arena visited The Olympic Studies Centre (OSC) to research his thesis, his project caught our attention.
Saúl, a former Olympic gymnast who competed for Spain at the Olympic Games Sydney 2000, now works for the Panamanian Olympic Committee as Director of Olympic Solidarity Projects and is a graduate of the latest edition of the Executive Masters in Sport Organisation Management (MEMOS).
It was while working on his MEMOS thesis – "A Functional Viability Plan for the Panama Olympic Academy" – that he visited the OSC, and his project aroused our interest.
With the aim of addressing the need of the Panamanian Olympic Committee to activate its Olympic Academy and make it operational, his investigation project started with a study of all the public documents of the International Olympic Academy and the activity reports of the various national Olympic academies. This analysis allowed him to identify a suitable strategic plan for Panama, taking into account the specific context of the country and its NOC. Even so, Saúl hopes that his study will allow other "bodies of the Olympic Movement to find ways or ideas for the organisation, planning and evaluation of Olympic academies".
As a MEMOS participant, he had direct access to the OSC's collections and services, something that Saúl found incredibly useful during his work. "The OSC offers an extremely valuable collection of written documents on the Olympic Movement," he says. "For professionals working in environments where it is difficult to access the knowledge available, it is vital to make use of the possibilities offered by digital platforms, and here again the OSC is very useful. I very much welcome the efforts under way to create a major platform which can be used to access a large number of publications."
If you want to find out more about his "A Functional Viability Plan for the Panama Olympic Academy" project, write directly to Saúl Cofiño Arena.