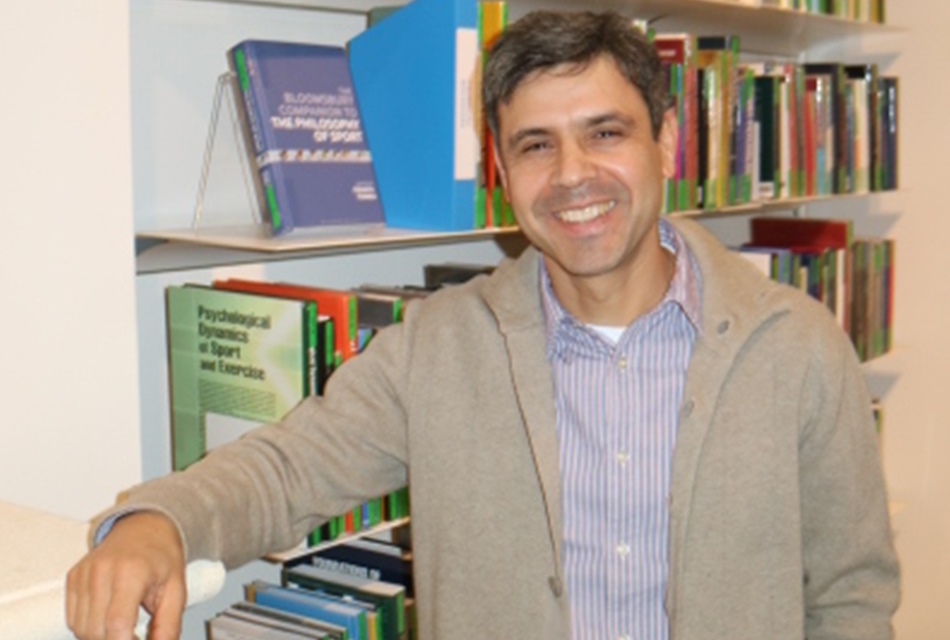 3 QUESTIONS TO…
César Torres is Professor in the Department of Kinesiology, Sport Studies, and Physical Education at The College at Brockport, State University of New York. As well as being an Olympic researcher and sports philosopher, César was grant holder of the OSC's Grant Programme in 2002 and has been a member of our Selection Committee since 2010. Here, he reveals what attracted him to studying the Olympic Movement and why our Grant Programmes are so relevant…
What inspired you to become a sports philosopher and Olympic researcher?
Growing up, I was fascinated by sport and the Olympic Games. I remember asking my parents to buy newspapers during the Olympic Games Moscow 1980 to follow the events and keep a scrapbook. Eventually, I started to ask questions about the meaning and development of the Olympic Games. In the early 1990s, I participated in a session of the International Olympic Academy and discovered a community of scholars that systematically explored those questions. That experience motivated me to leave behind a satisfactory career as a physical education teacher to pursue a PhD in philosophy and history of sport.
From all the research you have conducted, what do you consider to be the most relevant for the Olympic Movement?
As a philosopher, I have studied what Olympism – the foundational vision underpinning the Olympic Movement – is, what it denotes, and what it entails. This, and the case studies I have analysed, provides clarity and guidance on issues related to the practice and governance of the Olympic Movement. As a historian, I have investigated the massive Latin American entry into the Olympic Movement in the 1920s and, more generally, the experience of the region in Olympic affairs. Lately, I have studied the origins and evolution of the Pan-American Games. Noticeably, some of my work is the product of enriching collaborative efforts with esteemed colleagues.
You know our Grant Programmes from being a former grant holder yourself and also from being on the Selection Committee since 2010. What are your views on the recent evolution of the Grant Programmes?
The Olympic Studies Centre has recently expanded its Grant Programmes, which now include the PhD Students Research Programme (with two different categories) and the Advanced Olympic Research Programme. This expansion offers most welcome opportunities for funding to PhD students and scholars exploring the complexities of the Olympic Movement from the perspective of the humanities and the social sciences. The academic community has eagerly embraced these opportunities. I have been impressed by the volume of applications and the wide range of scholarly interests they represent, but even more so by their quality. The Grant Programmes promote cutting-edge research.