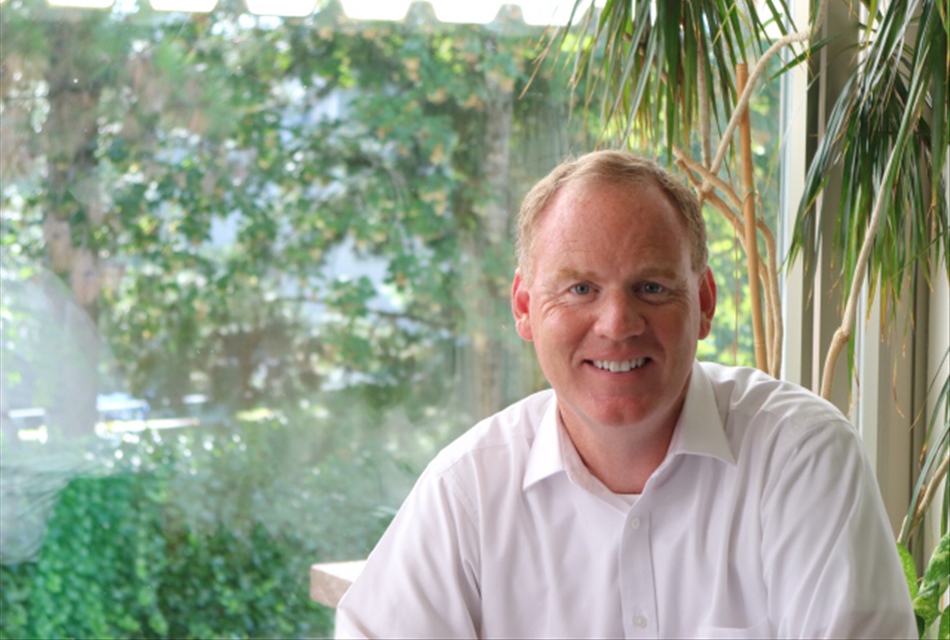 IN THE STUDY ROOM
Andrew Billings, (PhD, Indiana University) is the Director of the Alabama Programme in Sports Communication and Ronald Reagan Chair of Broadcasting in the Department of Journalism and Creative Media at the University of Alabama.
He visited the OSC in order to find resources on Olympic media, one of his research interests. Andy is author and/or editor of 11 books and has written over 130 journal articles and book chapters on communication. He has also worked with The Olympic Studies Centre as a peer-reviewer of our Advanced Research Grant Programme.

What initially triggered your interest in Olympic studies, and what still keeps your interest on the topic alive after all these years?
I grew up in a very small town in the United States. The worldly people were the ones who had been to another state, not another country. In many ways, my world was small—and then to see the Olympics on television, I could be transported to far-away lands. It wasn't just about the Olympic locations, it was the notion of my favourite American athletes meeting, joining and competing with athletes from countries which I knew little (if anything) about. As a child, this was transformative, and the fact that it was all rendered through television made me keenly interested in deciphering how that can alter our mindsets.

What are the main Olympic-related research projects you have conducted until now?
About half of my published work is somewhat based on the Olympics. My first book, Olympic Media: Inside the Biggest Show on Television (Routledge, 2008), looked inside all three core elements of the Olympic media process (production, content and effects), specifically within the US-based coverage on NBC. I've also been fortunate to write academic articles with dozens of other co-authors that have allowed me to examine issues of gender, race and nationality in the US and far beyond.

Tell us about your current project.
I, along with two co-authors, James Angelini and Paul MacArthur, am working on the sequel to my first book, this time entitled Olympic Television: Inside the Biggest Show on Earth (Routledge, 2017). It will focus a fair bit on Rio, but the primary aim is to examine how issues of nationality, gender and race have changed (or sometimes not) within NBC's Olympic telecast over the past 20 years.

How did you first hear about The Olympic Studies Centre (OSC)?
I learned much more about it by serving as a reviewer for the Advanced Research Grant Programme. That led me to online archives, but it was clear that there was much more to consult with the print library in person.

In what way has your visit at the OSC been helpful for your project?
It's been a truly terrific experience. For an Olympic researcher, finding all of the resources here is akin to going to Disney World! Since I've always been fairly well-versed on the communication side of Olympic issues, I've found the best resources are the ones I did not know as much about, coming from disciplines that discuss similar issues in complementary manners. The collection is replete with all sorts of useful finds!