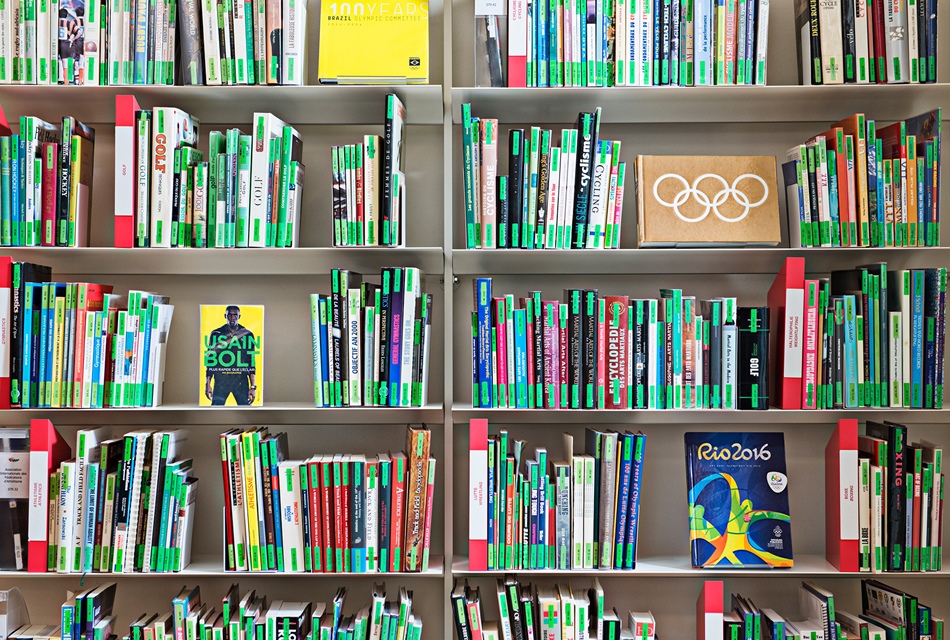 NEW ON THE SHELF
Discover all the new releases we have acquired since June. Topics covered: the Games and candidature processes, legacy of the Games, athletes - career management, health, psychology, doping - as well as a large section devoted to sport from the angle of social sciences. Also, don't miss out on the publications by the Rio Organising Committee.
THIS MONTH'S HIGHLIGHTS
Olympic Charter: in force as from 2 August 2016.
International Olympic Committee, 2016, 109 pages.
Here is the new edition of the Olympic Charter. The Olympic Charter is the codification of the fundamental principles of Olympism, and the rules adopted by the International Olympic Committee. It governs the organisation, actions and functioning of the Olympic Movement, and establishes the conditions for the celebration of the Olympic Games. Among other things, it establishes the relations between the International Federations, National Olympic Committees and the Olympic Movement.
Get it from our website.
Olympic Games Impact Study – London 2012
University of East London, 2008-2015
These four reports compile impact studies from 2008 to 2015 regarding the London 2012 Olympic Games. They have been conducted by the University of East London for the London Organising Committee for the Olympic Games (LOCOG).
The Olympic Games Impact Study was born from the International Olympic Committee's (IOC) desire to develop an objective and scientific analysis of the impact of each edition of the Games. The study provides both a record of the individual nature of each Olympiad and its host context, and a database of information that is common to all Olympic Games and Paralympic Games.
Get the reports via our e-library.
2015 Annual Report of Olympic Solidarity
International Olympic Committee. Olympic Solidarity, 2016, 73 pages.
This Annual Report outlines the programmes and accomplishments in 2015, which cover a broad range of activities, from athlete development, training coaches and sports leaders, to NOC management and promotion of the Olympic values.
The International Olympic Committee is committed to supporting athletes from all 206 National Olympic Committees so that everyone has the same chance to earn their place at the Olympic Games. Through the programmes of Olympic Solidarity, the IOC provides assistance to those NOCs that need it most, so that athletes from all around the world can fulfil their dream of competing at the Olympic Games.
Get it via our e-library.