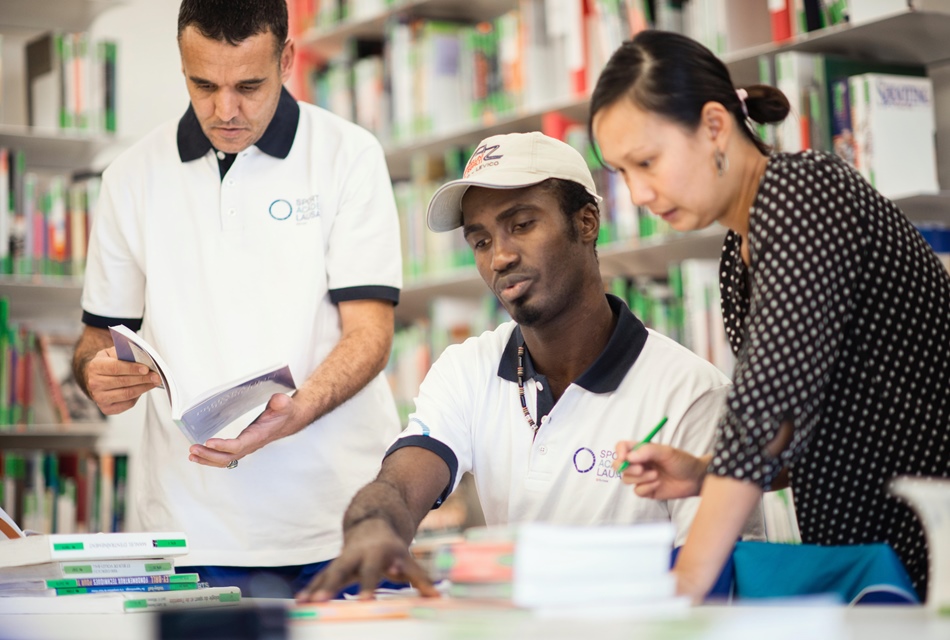 IN THE STUDY ROOM
Since our grant programmes started in 1999, we've given grants to more than 150 researchers from across all five continents. These programmes support researchers working on Olympic-related topics and help to connect academics involved in Olympic studies.
The researchers who arrive at Lausanne come from different cultures and have varying interests but what they all have in common is their desire to enrich Olympic knowledge. One of our favourite moments is our first meeting with someone we've given a grant to. It's our chance to see the person behind the application form and find out more about their project and areas of expertise.
During the last months, we've had visits from four grant holders, three with awards from the 2016 PhD Students Research Grant Programme and one from the 2015 / 2016 advanced research grant programme.
Axel Elias Jiménez is a Mexican student studying for a PhD in history at King's College, London. His research focuses on the mutual impact of the Mexico 1968 Olympic Games and Mexican political culture, offering a unique insight into the atmosphere and events before the 1968 Games.
We welcomed Holly Thorpe, senior lecturer at the University of Waikato, New Zealand, conducting a project with Belinda Wheaton, associate professor at the same university.
They are grant holders of our 2015/2016 advanced programme, conducting research on youth attitudes towards action sport at the Youth Olympic Games and the Olympic Games. Both are internationally recognised experts in action and extreme sports, and thanks to the programme they had the opportunity to present their initial findings to the Olympic Programme Commission
Adam Berg visited us from Pennsylvania State University. He's in the last phase of his PhD thesis where he's analysing the cultural and political history of the bid for, and protests against, the 1976 Denver Winter Games. His research will help us better understand how the people of Denver responded to the Games.
Sonja Eirikainen is a Finnish researcher doing her PhD on gender studies at Leeds University (UK); her focus is on gender and sex embodiment in Olympic sport. The aim of her research is to contribute to the debate on sex difference and to help understand the IOC's historical policy processes and decisions.
If you'd like to conduct research at the Olympic Studies Centre, contact us to arrange a visit or just drop by when you're in next in Lausanne.